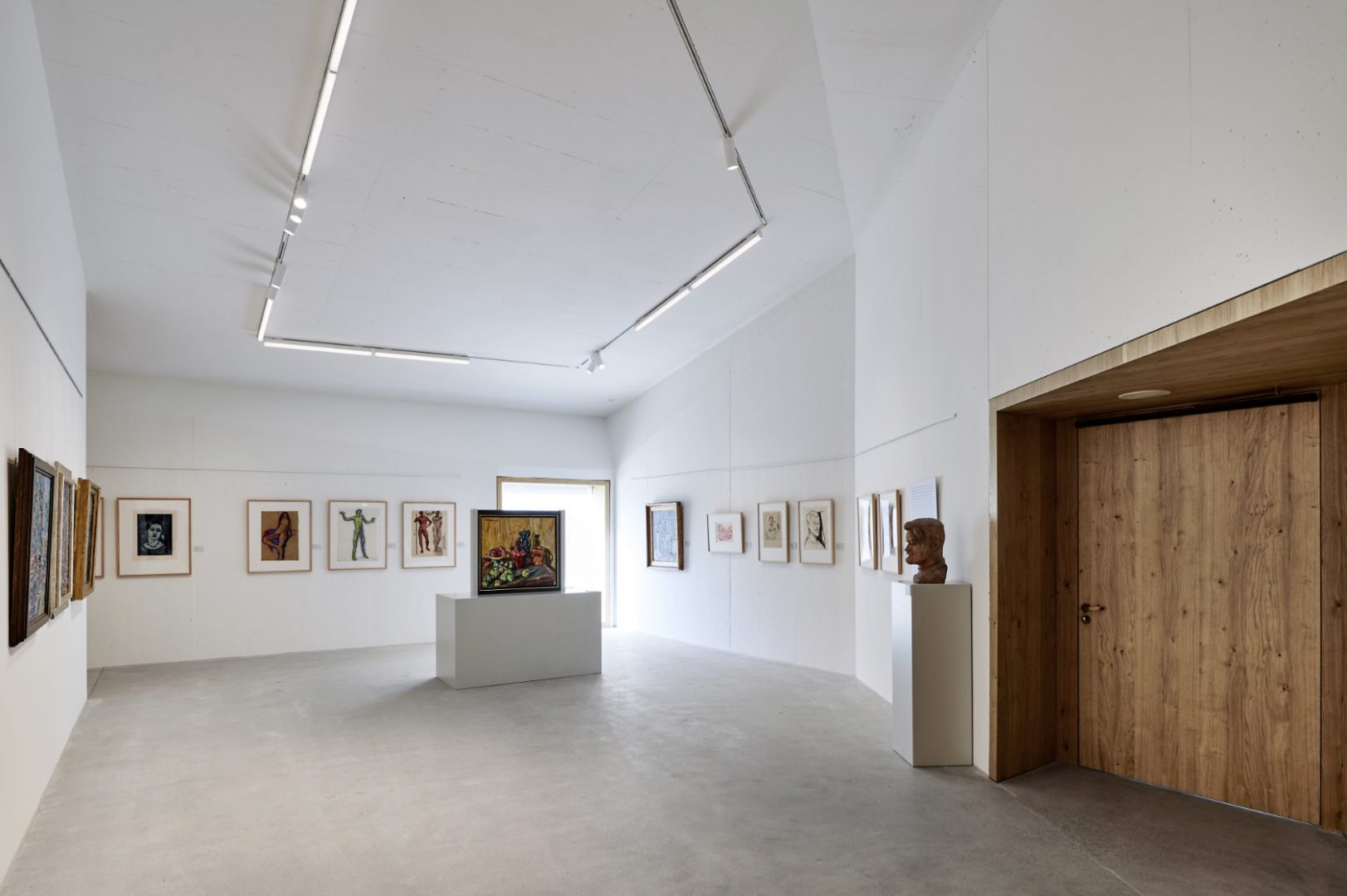 Museum Peter August Böckstiegel
Lighting design planning services for the new Museum Peter August Böckstiegel. Design and execution planning services, custom luminaire development and lighting adjustment.
The natural and artificial lighting concept underlines the museum architecture's aspiration to create tangible references to landscape and the rural working and living environment.
Generous window openings give visitors to the exhibition an unrestricted view of the surrounding fields and of Böckstiegel's neighbouring childhood home.
The artificial light, and the technical lighting fixtures needed to create it, orientate themselves strongly to the architecture in terms of the type of lighting used, the light quality and the types of luminaires, and integrate themselves unobtrusively, taking into account the planned usage.
Incoming daylight is appropriately controlled using movable sun shading and is completely contained or filtered in order to significantly reduce damaging IR, and particularly UV, light bands.
Technically simple operation and an ability to adapt to various exhibition scenarios, locations and concepts complete the profile of the lighting system.
Property: Museum / Exhibition
Builder: Peter-August-Böckstiegel-Stiftung
User: Peter-August-Böckstiegel-Stiftung
Architect: h.s.d. architekten
Project management: Joachim Oehme + Partner
Photos: Joachim Grothus
Location: Werther
Completion: 08 / 2018