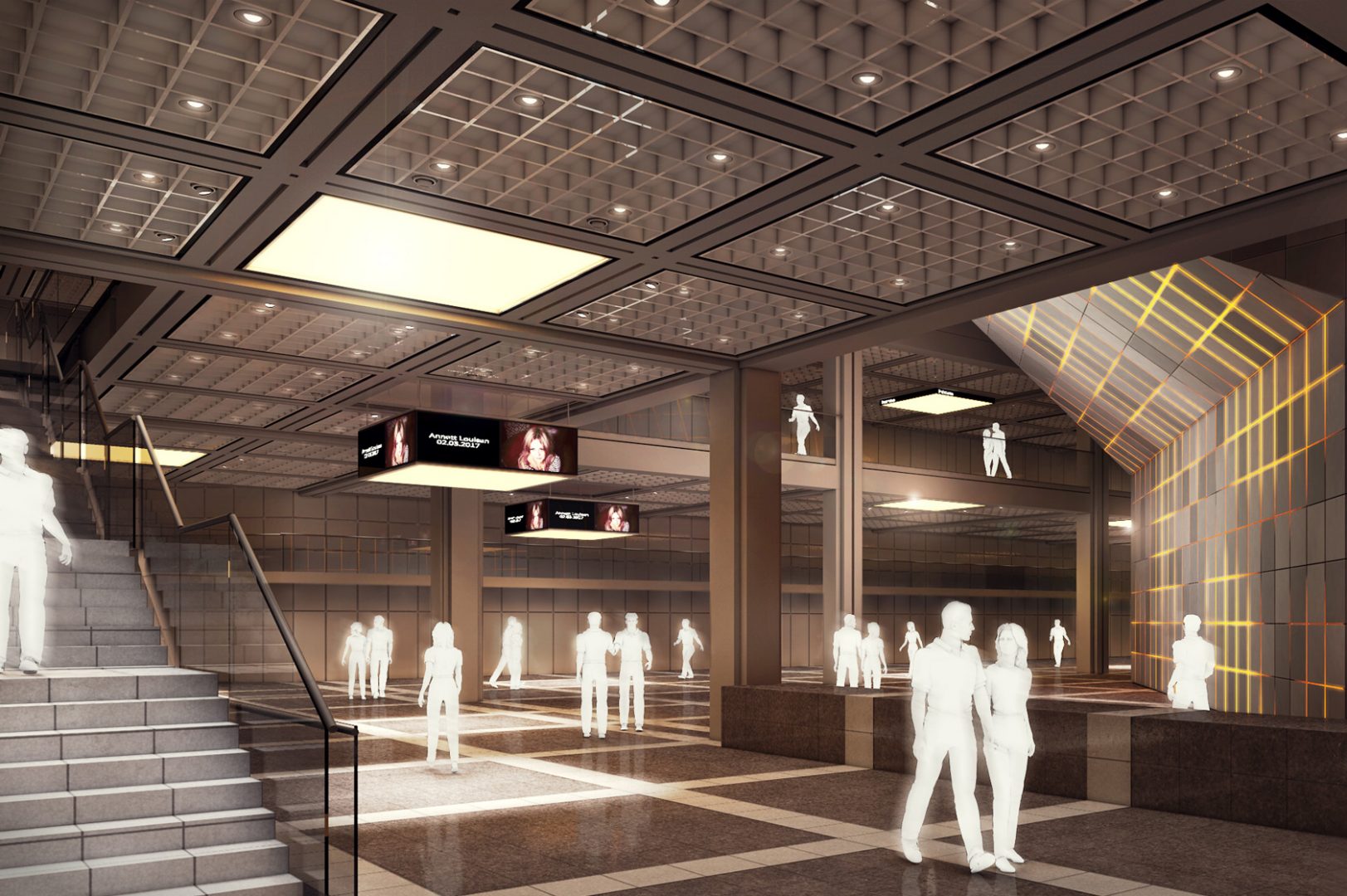 Civic Hall Karlsruhe
Design and consulting services lighting design and special luminaire development for foyers, event halls, great concert hall, seminar and adjoining spaces, implementation of prototypes/lighting tests on 1:1 mock-ups, development of lighting scenarios, lighting of the lighting system.
The civic hall, which was completed in 1985 by the Karlsruher Messe- und Kongressgesellschaft (KMK), is used as an exhibition and conference centre.
Within this scope, several building components and technical elements no longer fulfil the user requirements for a modern venue and are therefore being modernised. In particular, this applies to the lighting situation, the colour and material concept of the civic hall, the existing furnishings as well as the building management system. Furthermore, the civic hall is being updated in regard to fire protection engineering.
Property: Exhibition and Convention Centre
Builder: City of Karlsruhe
User: Karlsruher Messe und Kongressgesellschaft
Architect: netzwerkarchitekten, SSP Architects
Visualization: ENVUE HOMBURG LICHT
Location: Karlsruhe
Completion: app. 2021