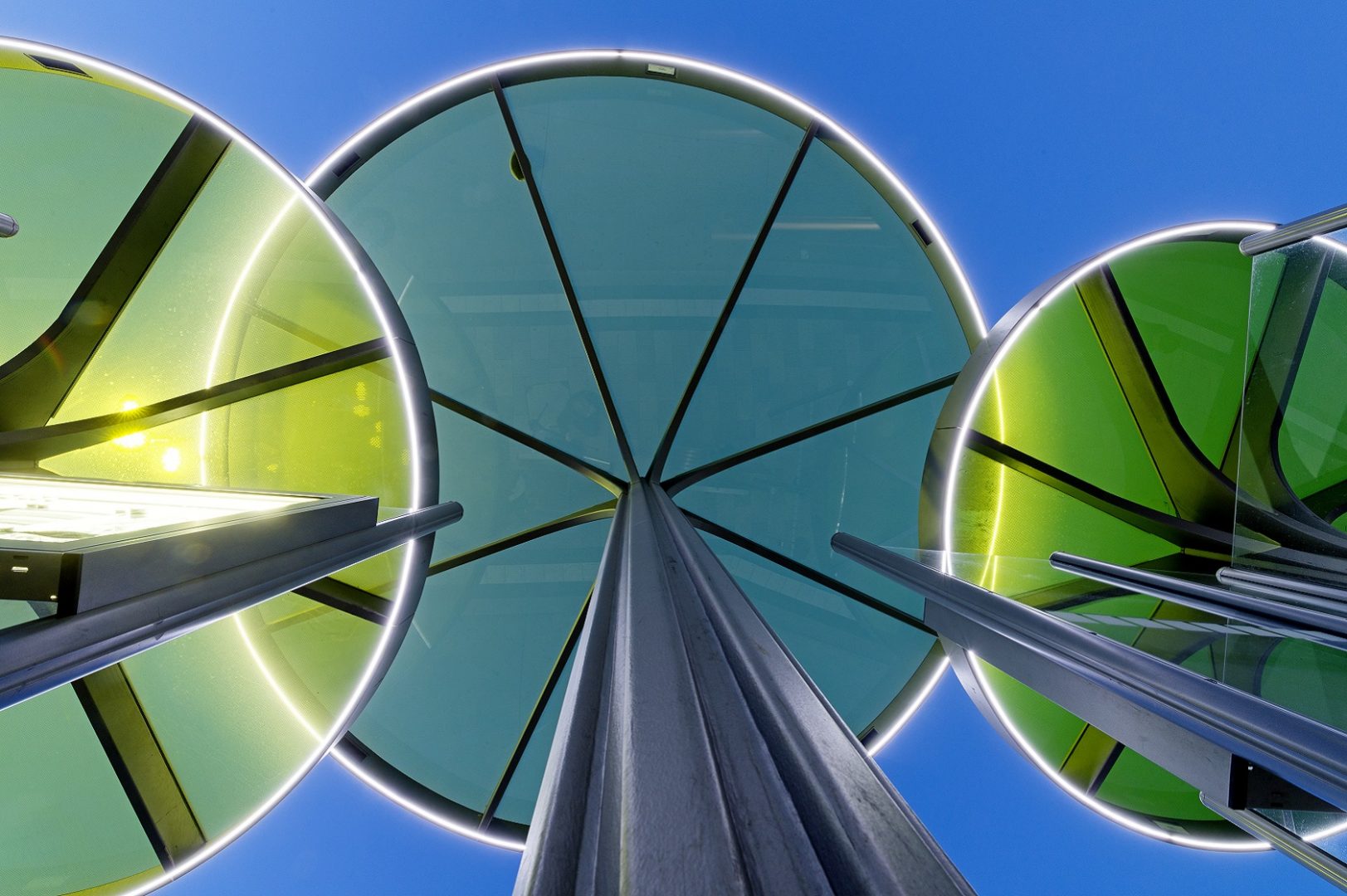 ZOB Hanau
Consulting services for lighting design in line with the design concept "lighting in public spaces" for the City of Hanau.
In their concept explanation, the architects write: "The historic motif of the tree-lined esplanade
defines the entire Freiheitsplatz both spatially and atmospherically […]. The design approach
of the individual modules abstracts the graphic beauty of the tree structures and uses these concepts
to develop a three-dimensional umbrella-like support structure. When the sun shines, the green to greenish-yellow coloured glass roof creates […] an equivalent shade of light on the bus platforms, which is charmingly complemented by the silhouette of the support structure. Depending on the sun's position, the silhouette moves and its graphic effect changes over the course of the day."
The ZOB Freiheitsplatz Hanau was awarded the BDA architecture prize, "Outstanding Architecture in Hessen
– Martin-Elsaesser Plaque", in 2018.
Sascha Homburg executed this project during his employment at studiocandela Lichtplanung
und Lichttechnik.
Property: Transport infrastructure
Builder: HVE – Hanau Verkehr und Entsorgung
Architect: netzwerkarchitekten
Transport planning: Schüßler-Plan Ingenieurgesellschaft
Photos: Jörg Hempel
Location: Hanau
Completion: 2015